Areas of Interest:
Integrative Medicine, Outpatient Spine and Joint Injections, Urgent Care
Certification:
Board Certified Physician
Fellowship:
University of Arizona Center for Integrative Medicine
Hospital Affiliation:
Pain Management Ambulatory Surgery Center
Catholic Health
---
Medical Director of Non-Operative Care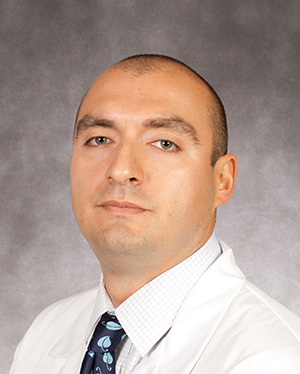 Dr. Rodrigo Castro joins Pinnacle Orthopedics with an extensive knowledge of treating a variety of musculoskeletal disorders. He has experience providing specialized treatment of cervical, thoracic, and lumbar spinal conditions with both surgical and non-surgical treatment options for a variety of spinal disorders and pain.  He performs outpatient pain procedures including trigger point injections, major joint injections, lumbar injections: including fluoroscopically guided lumbar epidural, facet, and SI injections.  In addition, Dr. Castro spent 2 years practicing urgent care medicine treating strains, sprains, fractures, lacerations, and other acute injuries.
He graduated with a BA from Duke University in Durham, NC in 2001 and completed a Masters in Human Biology at Long Island University/CW Post in 2007. He graduated with honors from Touro College of Osteopathic Medicine, NYC, in 2007. His Osteopathic Internship was served at Long Beach Medicine Center in Long Beach, NY, followed by the completion of his Family Medicine training at Overlook Medical Center in Summit, NJ, a clinical affiliate of the Icahn School of Medicine at Mt. Sinai. His clinical acumen excelled in the areas of orthopedic/sports medicine, while performing a vast amount of joint injections.
Dr. Castro is Board Certified in Family Medicine and is a member of the American Academy of Family Physicians, the American Osteopathic Association, and the American Academy of Integrative Health and Medicine. He has extended his specialty training as a Fellow at the University of Arizona Center for Integrative Medicine in Tucson, AZ.  He received certification from the North American Spine Society for lumbar spinal injections.
Originally from New York City, he is fluent in Spanish and is an avid runner in his free time.
Participating Insurances:
Workers' Compensation
No Fault
Blue Cross Blue Shield
Independent Health
Univera
Medicare